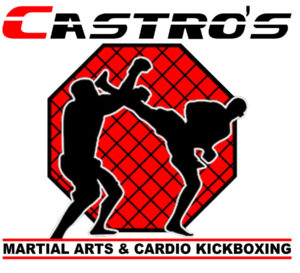 At Castro Martial Arts  we go far beyond mere kicking and punching. Academic achievement, physical conditioning and peer interaction are emphasized as well as life skill development such as dealing with bullies and stranger awareness is taught. Martial Arts is not just a method of self-defense, but a way of living, with benefits that carry over into everyday life
Our carefully designed program for children of all ages will improve your child's performance in other sports, as well as improving study habits and increasing overall concentration. In addition to this, by building self confidence, self-respect, and self-discipline, we are helping young people to deal with the many problems they face growing up in today's world, including drugs, peer pressure and gangs.
There are so many Martial Arts styles, that there is no perfect one alone. Learning Skills in several system will increase the percentage of knowledge and skill, which will enhance capability to NOT BE THE VICTIM.
At CMA, our children's program is the best way to go. We teach each one of our students using basic philosophy of positive reinforcement to build Self Esteem, Confidence, Discipline, Positive Attitude and Values. At CMA, we realize that although the ability to defend oneself is important, there are many other additional benefits to martial arts program.